K L E I N B A S E L
+
​Jardin des Planetes
Date & time: Saturday, 20 Oct 2018 14 h - 16 h
Meeting place: Wettsteinbrücke
,
Kleinbasel side
End: Kaserne,
Unterer Rheinweg
​Cost: 20 CHF per person
---
This walk takes us to through the part of Basel that was laid out as a planned settlement in the 13th c., after the first bridge across the Rhein was constructed. Although the defence walls that were built soon afterwards do not exist any longer, a former monastery complex and buildings constructed on the grounds of a former convent display some architectural characteristics that can help us imagine how the southern and the north-western corners of Kleinbasel's medieval fortifications might have looked like. These two complexes - the 15th c. Carthusian monastery and the 19th c. Kaserne built on the grounds of the 13th c. Dominican convent - also mark the beginning and end of our walk.
We will meet on the Kleinbasel side of the Wettstein bridge and will look first at the Kartause - the Carthusian monastery converted after the Reformation into a town orphanage. We will talk about the archaeological findings from the area of the Theodorskirche and will continue along Lindenberg to the courtyard of the Hattstätterhof - a late-Gothic residence displaying castle-like features not typically seen in Basel. Our itinerary will also include the site of the 13th c. Riehentor and will take us further along Claragraben - a former defence moat, today a busy street lined with several impressive 19th c. buildings. We will compare today's Claraplatz with historic depictions of the medieval cloister of Poor Clares and will have a look at the Clarakirche. On our way towards the river, we will visit the nearby Volkshaus and will discuss its ongoing renovation by Herzog & de Meuron. Our tour will continue along the Rhine promenade where we will look at the buildings that used to be part of the 13th c. Klingental convent, its cloister gardens replaced in the mid 19th c. by military quarters of the Kaserne. We will end the tour by discussing the Kaserne reconstruction project which will open the building and connect the complex's inner court with the Rhein promenade.
© 2018
architecture walks and talks
​
​
Powered by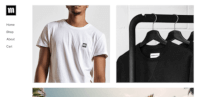 Create your own unique website with customizable templates.